Bringing together the right team for the nursery has been an essential task and also one of the hardest challenges for the Nursery Manager and Owner Jeanette Geldard, because here at Country Kids we expect considerably more from our staff than the basics. Each and everyone of our childcare practitioners comes with a wide range of skills and qualifications. We only employ staff who understand our childcare philosophy, believe in themselves and more importantly love working with children. We invest in ongoing training for all our team and to support this we do have 4 training days per year. These training days take place outside of nursery operating hours to ensure that parents work patterns are not interrupted whilst guaranteeing parents that there children are getting the very best and up to date childcare possible. Each of our team members hold current and valid pediatric first aid certificates - we are proud to say this is an expectation of our nursery and exceeds national standards. In addition each team member is trained in Safeguarding and every team member has undertaken checks through the disclosure and debarring service and been approved suitable to work with children.

Meet our small but dedicated and highly qualified Team:

                                             Jeannette Connolly joined our team in April 2017. Jeannette is highly experienced holding Level 3 Certificate in Early

                                             Years Childcare and Education as well as Level 5 in Teaching and Life Long Learning. Jeannette is highly regarded as a

                                             Pre- School Leader. Jeannette is our Deputy Manager and has taken a hands on role within the nursery leading

                                             the Pre- School room. "Since the very first time I volunteered at my sons preschool, I realised that this was the career I

                                             wanted for life. I have found my passion, and I have had the privilege of working with children and their families for the best

                                             part of 19 years, playing a key role in children's learning and development journey and helping them prepare for each stage

                                             in their lives. I further enhanced my skills and knowledge by gaining the relevant training to ensure I was qualified to manage

                                             the preschool, and went on to qualify as a teacher, so as I could help students from 16 - 50 years pursue a career with

                                             children, at the local college. My interests are drawing and reading, and I love being outside walking my dogs, getting plenty

                                             of fresh air and exercise, and enjoying music and movies with my family".

                                             Suzanne Moody joined our team in April 2017. Suzanne obtained qualified teacher status with honors in 1997,

                                             she has specialized in Early Years childcare for the past 7 years and brings with her experience of working with special

                                             educational needs. Suzanne is our lead practitioner in the toddler room. She is eminently qualified to

                                             supervise staff and to simultaneously prepare toddlers for all aspects of transition to preschool. "Hi I'm Suzanne a mummy to

                                             three young children. I have spent all of my working career with children. I started my teaching career in Ollerton and later

                                             moved location to Lincoln where I spent 13 happy years teaching in an infant/primary school. In 2010 my career changed

                                             and I became a registered childminder. This allowed me to concentrate on my young family at an important part of their

                                             development. My spare time is taken up by having fun with my family, cycling and dog walking".

                                             Dale Spence has been working alongside Jeanette Geldard as a childcare practitioner at Laxton Kindergarden since

                                             November 2015. Dale is currently qualified to level 2 and is actively working towards completing her level 3 childcare

                                             practitioner studies. "Hi I'm Dale, I have been working with children within my job for over a year. I do, however possess two

                                             small bundles of my own, Alexzia 9 and Kaelin 5. With that in mind I believe myself to be an expert! I am a great believer in

                                             looking after your children as I do my own, as that is what I would ask someone caring for my children to do. I would like to

                                             say I am friendly, approachable and slightly mad, that helps working with children you see. If you ever have any problems I

                                             would say give me a shout, I am always willing to help. In our spare time, there is very little of it, my family and I love to ice

                                             skate. Alongside my childcare role I also teach children to ice skate at weekends.

                                             Rachel Broughton has been working alongside Jeanette Geldard as a childcare practitioner at Laxton Kindergarden

                                             since September 2016. Prior to which she was working on a voluntary basis at Just Childcare Ltd in Yeadon, Leeds. Rachel

                                             is currently qualified to level 2 and is actively working towards completing her level 3 childcare practitioner studies. Rachel

                                             will be joining Country Kids in September in an Office Management/Nursery support role. "Hi I'm Rachel (32). I am Level 2

                                             qualified and currently studying towards my higher level 3 award. I have a 6 year old daughter and have another precious

                                             one that was born in March. I am loving and caring and will treat your kids as my own. I am passionate and driven towards

                                             anything I put my hand to and being a perfectionist nothing but outstanding is good enough for me. I am fun, creative, love

                                             going for walks in the beautiful countryside and I have a passion for music.

                                             Supporting the whole team is Emma Smith. Emma joined the team in April 2017 as Nursery Cook/Housekeeper. Emma

                                             will be the backbone of the business preparing, cooking and serving a wide range of nutritious healthy home made meals

                                             and snacks throughout the day. Emma will also hold cooking sessions with the children and support the whole team

                                             throughout the day. "A fun going mother of 3, with a wealth of knowledge in the food sector and a passion for cooking home

                                             made delicious food".

                                             Caroline Brown joined our team in April. Caroline will be joining us as a Level 2 Practitioner and currently works

                                             alongside Jeannette Connolly in the Pre-School room. Caroline brings with her experience of working in a Sure Start Nursery

                                             and also a Montessori Nursery. "Hello, My name is Caroline Brown. I am married with one teenage son. My experience with

                                             children, as well as being a mother, has ranged from nannying, after school care and working in a private Montessori nursery

                                             school, followed by working in a Sure Start nursery in the Forest of Dean. I enjoy the practical side of childcare, both in the

                                             classroom and in the great outdoors. My other interests include tennis, cycling and cooking".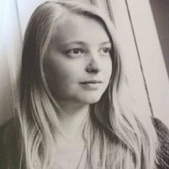 Sophie has joined the team as a qualified member of the toddler room bringing with her both theoretical and practical experience. Currently qualified as a level 3 Early Years Educator, she is working towards her foundation degree in Early Childhood Studies. "I enjoy learning about childhood theories and being able to put these into my day to day practice within the nursery. I grew up on a family run farm with both cattle and crops. I enjoy spending time with my family and helping out on the farm."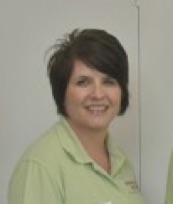 Sarah joined our team in April as room leader in the baby room. "Hello my name is Sarah, I am married and have two

   daughters 15 years and 11 years and live in the village of Beckingham. I have worked with children and families for over 20

   years and have worked with some inspirational people. I have worked mainly with under 8's, gaining knowledge of each age

   group and assisted with developing the classrooms, planning and assessments. I love to attend training and continuously learn

   about the early years and regularly feed information back to my colleagues. This way we can all develop as individuals and

   progress to deliver the best care and education for your little ones. I look forward to leading the baby room and starting a new

   chapter with a new team in a wonderful setting. In my spare time I like to go for walks with my shih tzu puppy Teddy and I love

   to garden and be outdoors.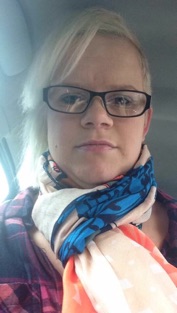 Sammie joined our team in April and predominately supports Emma as Nursery Cook. Sammie brings 10 years worth of experience in kitchens and is also currently studying childcare. "I am working towards my Early Years qualification and my teaching assistant qualification level 3. I love to cook for people and with children, I believe it's important children try new things and that they learn how things are made".